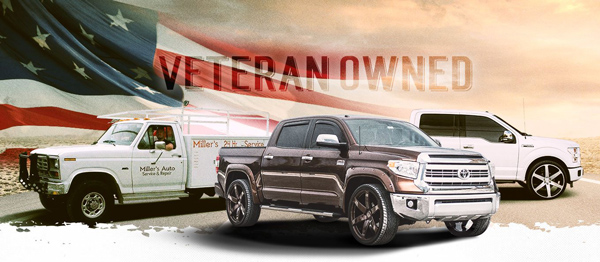 Fruitland is a city located along the Snake and Payette rivers in Payette County. Here are some of our favorite things to do while in Fruitland:
AC&D Farms: This produce stand is open from spring to fall. Some items sold include bread, cantaloupe, spinach, asparagus, okra, and apples.
Ontario State Recreation Site: This park is used for boating, fishing, swimming, and more.
Mesa Park: This park is a great place to hold baseball, basketball, or tennis games.

Your Dependable Local Auto Repair Shop

Most Fruitland residents rely on their cars to get them where they need to go. When their cars, trucks, or SUVs need repairs or scheduled maintenance, they come to Miller's Auto Service & Repair in Fruitland. We are located at 2403 N Whitley Drive.

Our technicians have decades of combined experience and receive ongoing training on all things automotive repair. Here are some reasons why you should choose our shop:

We are a NAPA AutoCare center that offers a 2-year/24,000-mile warranty on most of our services and repairs.
We offer 24-hour towing and 24-hour roadside assistance.
We offer a local shuttle service to get you where you need to go while your vehicle is in our shop.
We offer free vehicle pick up and drop off – we will pick up your vehicle and drop it off when it's fixed.

If you are a Fruitland resident, feel free to come to Miller's Auto Service & Repair in Fruitland! You can schedule an appointment with us online or call us at 208-452-5117.